Exploring Local Architecture with Rochester Pedal Tours
Despite how busy we were this summer, the Edge Architecture team still managed to squeeze in some fun in the last couple of months. Starting off our summer activities with a lakeside office party up by Lake Ontario, the team got to enjoy the hot weather (when it wasn't raining) with a few al fresco happy hours, team lunch excursions, and finished up the summer by spending an afternoon with a Rochester Pedal Tours in August.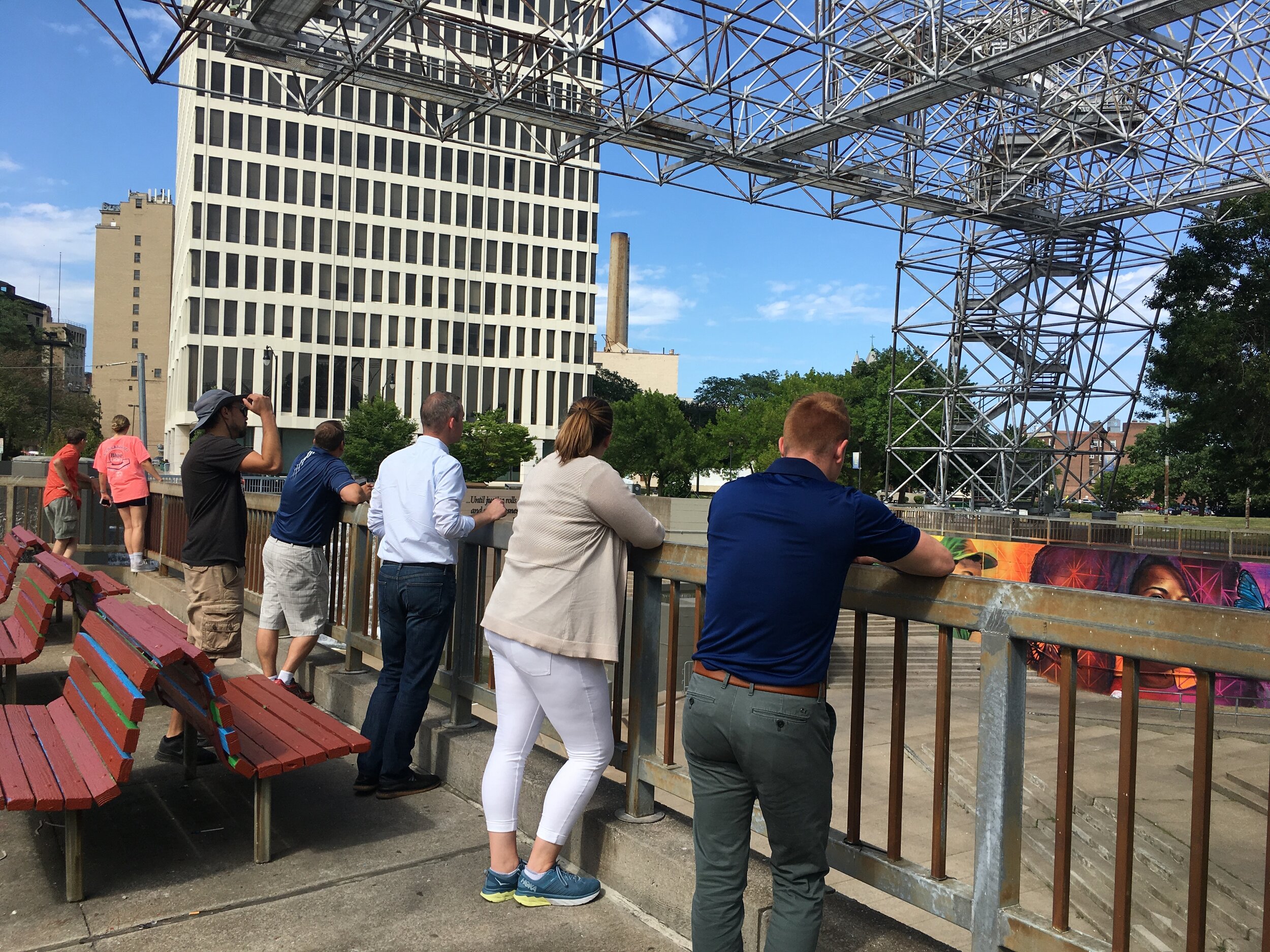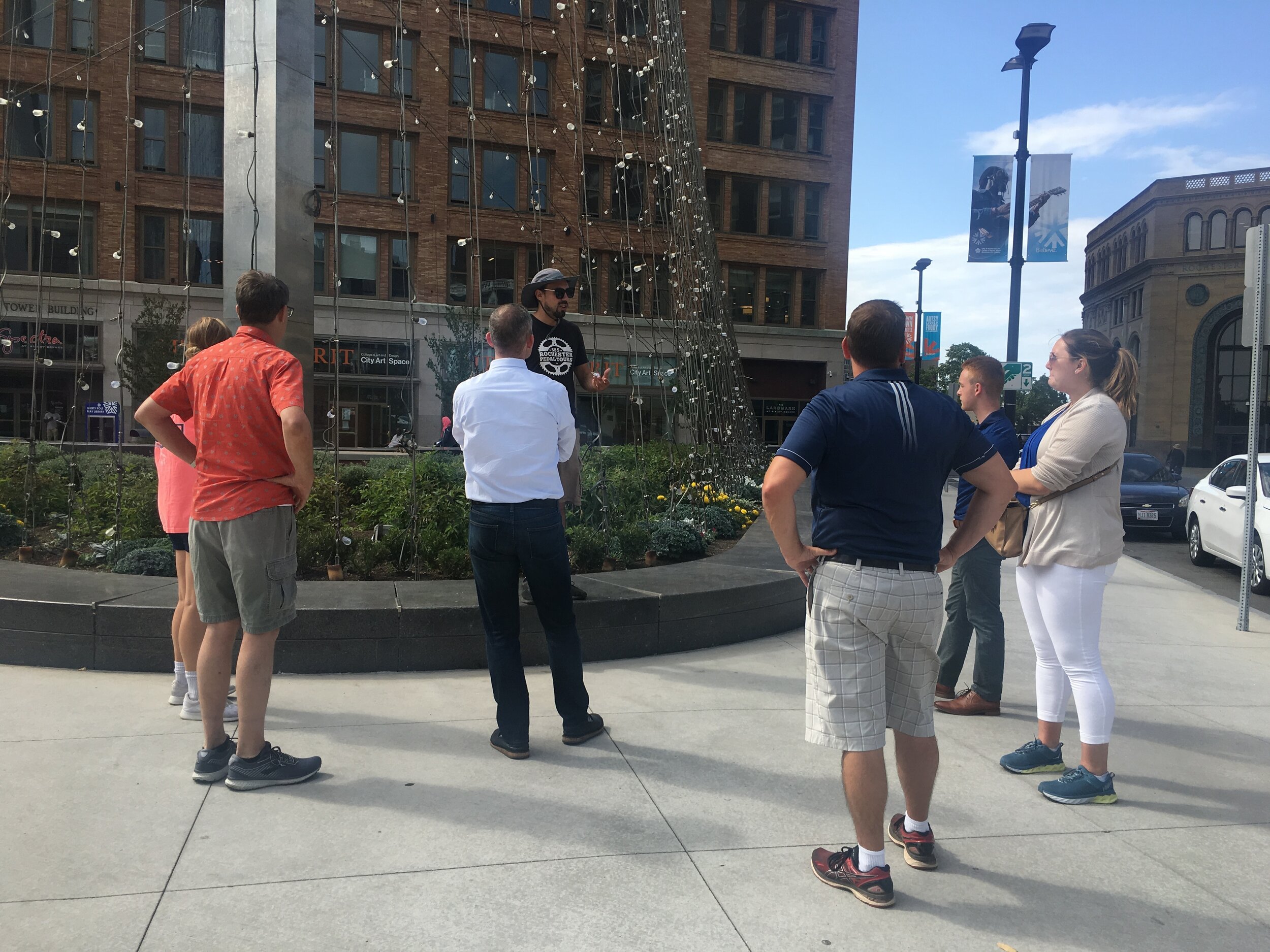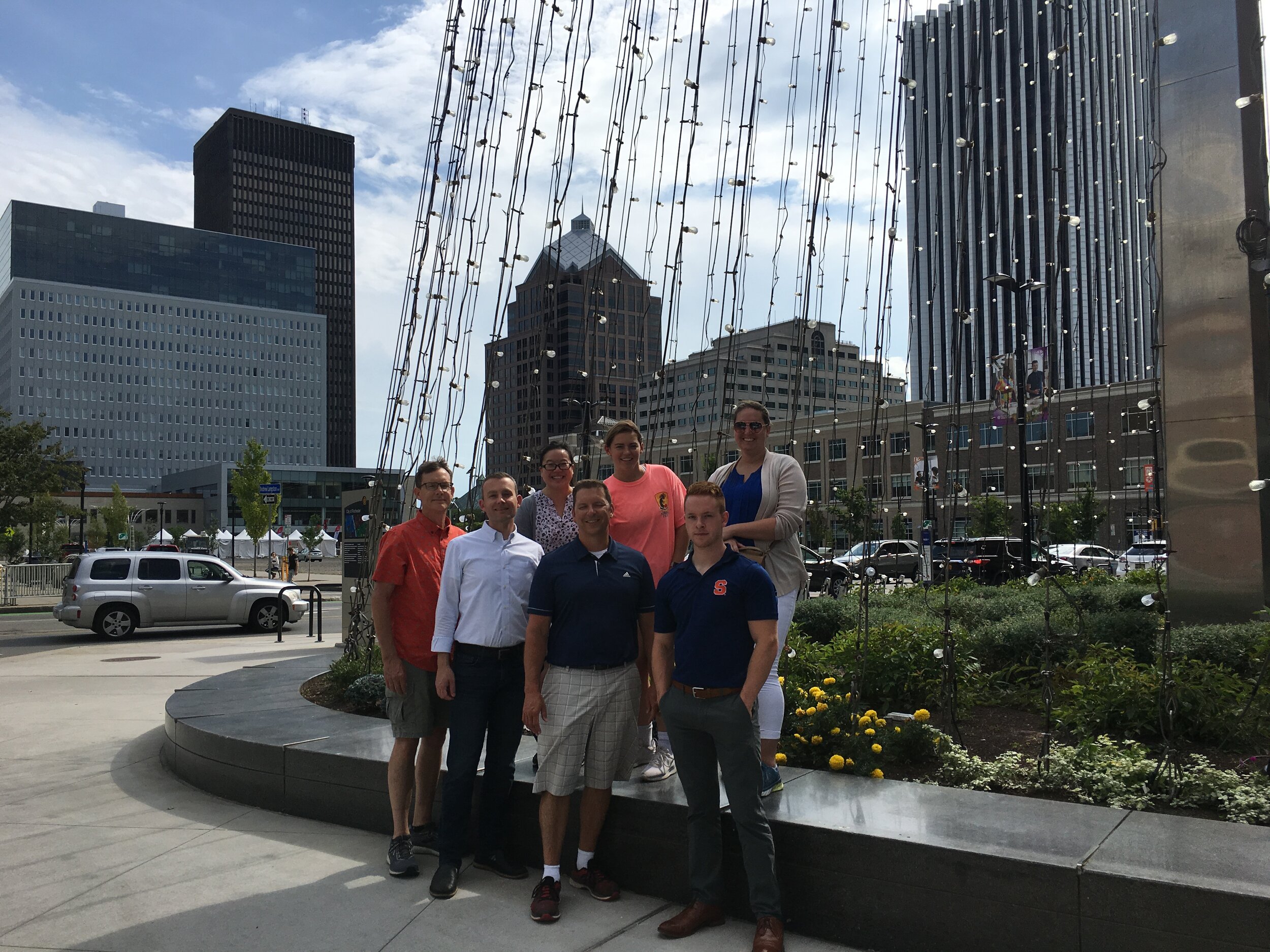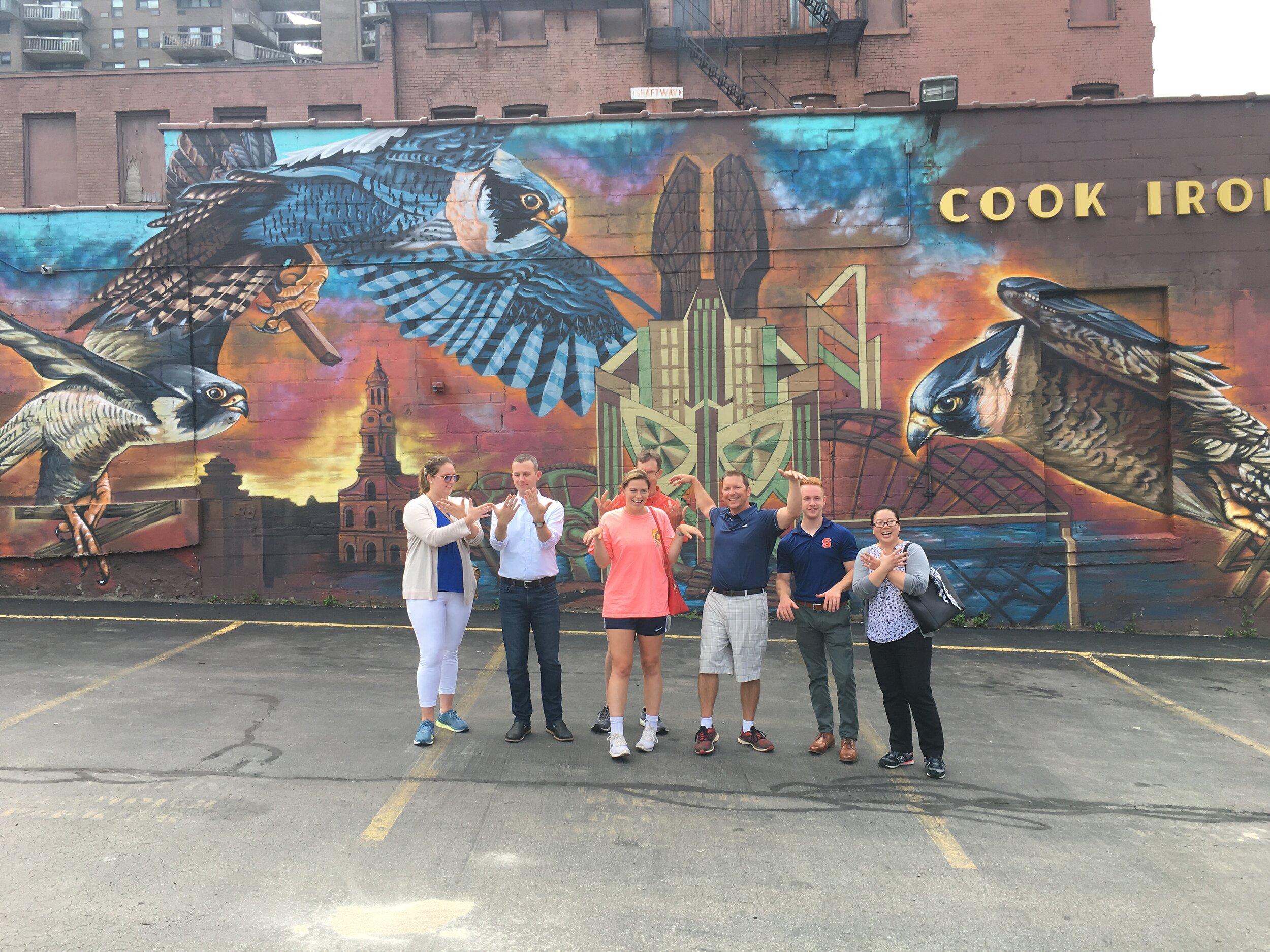 As a good portion of our team are not native Rochestarians, not only was the architectural pedal tour a great opportunity explore unfamiliar parts of the city, but it was also a chance learn more about the history of the buildings themselves. Phil, the owner and founder of Rochester Pedal Tours, was our tour guide for the afternoon and was had a lot of interesting tidbits to share during our tour regarding local architectural history. Our tour took us by Dr. Martin Luther King Jr. Memorial Park, Liberty Pole, Parcel 5, Rochester's Savings Bank, St. Joseph's Cathedral, the St. Paul Murals/Wall Therapy Project, and Washington Square Park. After the tour finished up, we decided to keep the party going just a bit longer and stopped by the Daily Refresher for a round of delicious cocktails and a few competitive rounds of cornhole!
All in all it's been a great summer - Big thanks to Phil and the Rochester Pedal Tours team for showing us a great time!